Print this article
Following a missed field goal attempt by the usually reliable Matt Prater, the Ravens led the Lions by the score of (3-0) at the 12:55 mark of the second quarter. They took over at their own 33-yard line.
During the afternoon, the Ravens would be the aggressor. As if they were in the African Serengeti and the food chain was flipped, it was the Ravens that looked for kill shots whenever the big cats appeared wounded. Failing to knot the score at 3, Ravens offensive coordinator Marty Mornhinweg looked to poke at the wound of the Lions missed opportunity.
Here on this first-and-10 play, you see Mike Wallace lined up in the left slot, going up against what looks to be a Lions defense showing a Cover-3 formation. From jump street, the matchup looks favorable. Wallace will get a clean break off the line of scrimmage and the man opposite him is a safety. Not many safeties can stay with the speedy Wallace.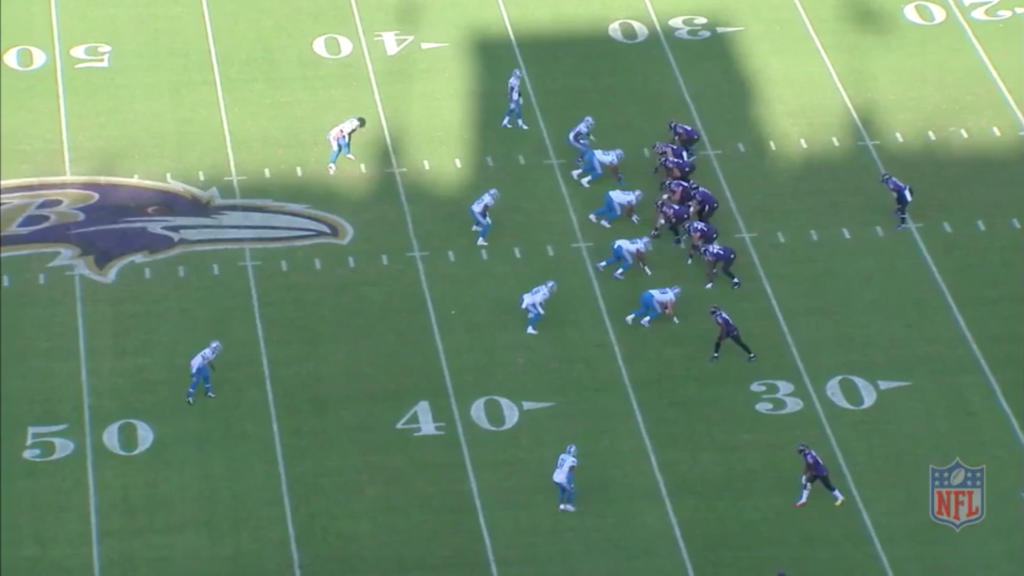 As the ball is snapped, Joe Flacco and Buck Allen sell the run which keeps the linebackers' interest, and holds them in position for a bit.
Joe does a great job of keeping the defenders in an ideal spot to improve the probability of success. He holds the left corner in place by staring down the receiver just in front of him. This effectively puts Wallace in a one-on-one with safety Glover Quin.
With his hips still square to the line of scrimmage, the left corner has no chance to help Quin against the speedy Wallace who has an open field in front of him. The only thing needed now is the ideal pitch and catch which Flacco delivers.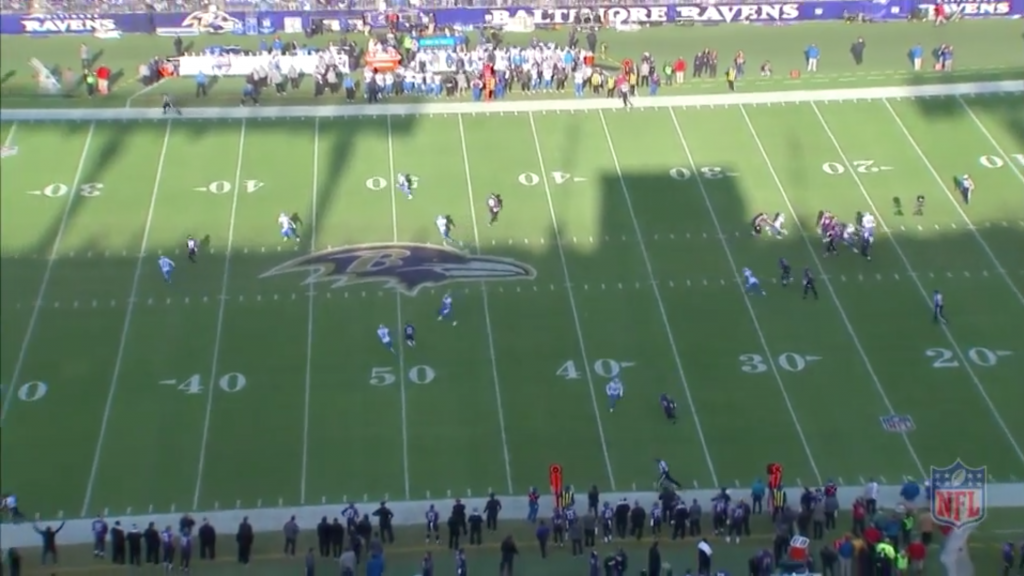 Wallace double clutches the perfectly placed ball which breaks the receiver's stride. A clean catch may have resulted in a 67-yard scoring strike.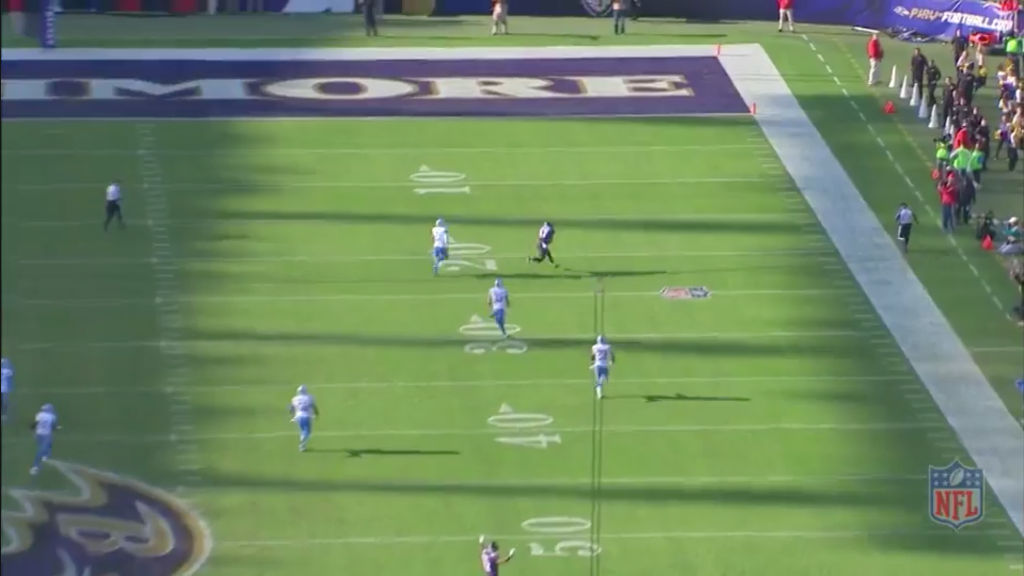 In the end, this is a great example of how the Ravens were aggressive on first down. It was their success on first down that helped to open the playbook which in turn gave the Ravens offensive line a decided advantage.
Hopefully such aggressive tactics and diagnosis of opponents' tendencies will be the norm going forward for Flacco and Mornhinweg.