Get Your GOT THE BELT Shirt!
Print this article
The Baltimore Ravens are AFC North Champs! It wasn't easy, or pretty, but hey if it were, it wouldn't be the Ravens, right?
A 20-7 halftime lead (that was literally an inch from being 27-7) was whittled down to 26-24 in the waning moments, but a huge C.J. Mosley interception of Baker Mayfield on fourth down sealed the win, sent the Ravens to the playoffs, and sent a whole lotta Pittsburgh Steelers fans and players home sad.
After the game, the locker room was passing around The Championship Belt, as documented here on the team's official Twitter account:
— Baltimore Ravens (@Ravens) December 31, 2018
Now, thanks to our good friends at Breaking T, you can get yourself The Belt as well – or at least, a t-shirt version of it!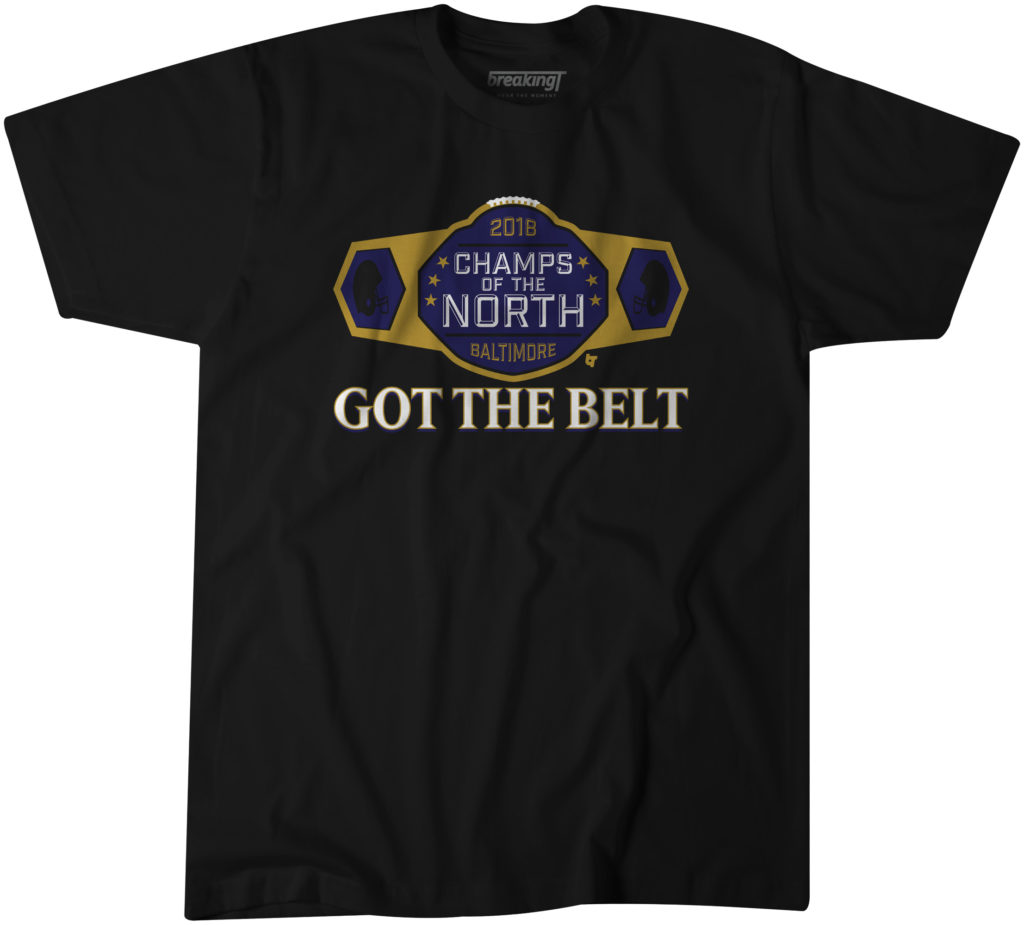 We're partnered with these good folks before, on both Russell Street Report and Eutaw Street Report, our Orioles site. Their shirts are super soft, the graphics look great and stay on through years worth of washes (I still have a Joe Flacco shirt of theirs from a few years back that still looks and feels new), and the designs are always on-point.
One note – they are cut small, so order a size larger than you usually get (I usually wear large, but my Breaking T shirts are XL).
So head on over to Breaking T (use our link to help us keep the lights on at RSR), grab your shirt, and rep the North throughout the Ravens' playoff run!