Youth is Served: The Competitive Rebuild
Print this article
As free agency commenced, there was a feeling of uneasiness among the Ravens flock. The deals kept rolling in, and it became clear that many of the team's free agents would not be returning to Baltimore, and that there was a rebuild in store.
When fans hear the word "rebuild," it has a certain connotation: the team is going to stink it up for the foreseeable future in an effort to build a juggernaut in a few years' time. Under some circumstances, this line of thinking holds true. In the case of Eric DeCosta and the Ravens, this couldn't further from the truth.
DeCosta is seeing the Ravens through a youth movement under what I have coined "the competitive rebuild."
There is criteria to which a controlled rebuild is done…
Move on from Bloated Contracts
This seems obvious, but this is step number one in the process. This doesn't just include players currently on roster; this involves making wise decisions on pending free agents. In this past offseason, this happened in multiple moves. It began with the releases of Eric Weddle and Michael Crabtree. Weddle was going into the final year of his four-year contract, and the team had the opportunity to get younger at the position while picking up significant cap savings. Crabtree was signed to a three-year contract last offseason, with the deal structured in a way to allow the team to move on with little penalty.
Then came the decisions on pending free agents. DeCosta made the decisions not to match the New York Jets' offer for C.J. Mosley, to allow Za'Darius Smith to walk, and to explore outside options. In doing so, DeCosta chose to sign Earl Thomas, arguably the best safety in football, and Mark Ingram to contracts. Not only did these move solidify positions of need, they made the team younger, with both players under the age of 30. These are the types a moves a team needs to make in a rebuild.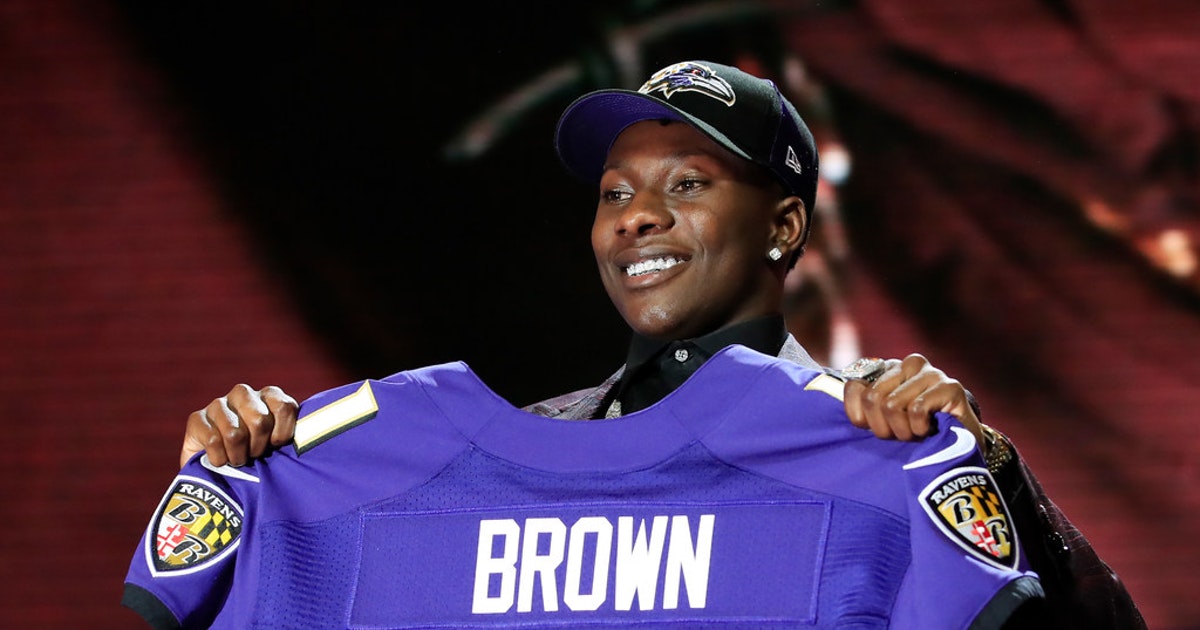 Get Younger
For years, Ozzie Newsome had to restructure deals to create immediate cap space in order to help fill in the gaps on the roster in an attempt to stay competitive. This led to a lot of dead money against the cap, an aging roster, and less than ideal talent at certain key roster spots. What DeCosta has been able to do is trim some age while setting the team up to be rich in cap space in the coming years. If the Ravens are able to be remotely competitive this year, that can open the floodgates come next offseason.
Getting younger can cause teams growing pains. A step back after winning the AFC North is certainly a possibility. However, DeCosta has made that anything but a foregone conclusion. The Ravens are set to have prime talent at key positions on offense, while bringing back a loaded secondary and defensive line. This should allow the defense to see minimal regression, while the offense looks poised to take the next step. Even with a tougher schedule next season, the team should remain competitive.
All of this is to say that DeCosta has been able to get younger while building a competitive team right now, which is pivotal in a competitive rebuild.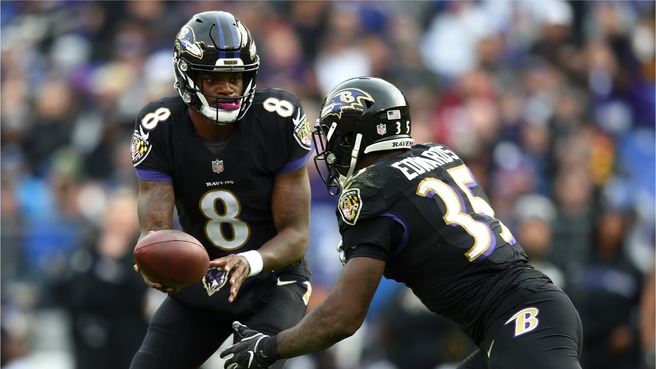 Find an Identity
For two decades, the Ravens have had a clear identity: play strong defense, and do not turn the ball over on offense. This has been a recipe for success for a long time for this franchise, but has seemingly become stale over the last six years as teams have seemed to pass them by.
It has become clear what Eric DeCosta wants the identity of this team to be: one of the fastest in the league. With the draft picks of Marquise "Hollywood" Brown, Miles Boykin, and Justice Hill, there has been a needed injection of speed into this offense. Coupling that with the playmaking ability of Lamar Jackson and Mark Ingram, this could be a dangerous offense to face for opposing defenses.
This doesn't mean there won't be a strong defense to pair with that new-look offense. Bringing in Earl Thomas along with the pick of Jaylon Ferguson helped to round out the roster in key positions of need. Don "Wink" Martindale is still at the helm, and while the defense got younger and in turn, a little more inexperienced, the talent is still there for another potential top-5 unit.
All of this is to say one simple thing: The Ravens are headed toward competitiveness in the short-term, with vast potential in the future with all the cap space they are set to come into. The team has opted for speed across the board on offense, along with versatility to put a game plan together to mess with opposing defenses.
When you take a look at a team like the Arizona Cardinals, they have so many needs across the board that it is going to be tough for them to truly compete over the next couple of seasons. For the Ravens however, they are coming off a playoff season in which they were able to keep key pieces while getting younger to remain competitive while building toward the future.
As mentioned, this is a competitive rebuild for this franchise. They have no intentions of waiving the white flag this season, and will compete while retooling the roster.