Ravens Contract Extensions
Print this article
Are More on the Horizon?
The Ravens have big decisions to make heading into training, namely with players poised to hit the open market after the 2019 season. Contract extensions are being considered and once again, the biggest names among the team's 17 pending free agents are on the defensive side of the ball. 
Linebackers Matt Judon and Patrick Onwuasor, cornerback Jimmy Smith and defensive tackle Michael Pierce are among the biggest names eligible for free agency in 2020.
Receiver Willie Snead, who has emerged as one of the leaders of the offense, will also be able to hit the free agent market.
Ravens general manager Eric DeCosta has already signed cornerback Tavon Young to an extension. The question is whether he will do the same for any of these players. 
Judon could play himself into a big payday this offseason, much like Za'Darius Smith and C.J. Mosley, if he can't reach a deal with the Ravens.
When asked whether there has been any progress with contract talks, Judon joked, "Yes, they said they were going to pay me what they pay you." 
In all seriousness, it appears Judon's preference is to remain in Baltimore. However, money sometimes has a louder voice than comfort. 
"I feel at home," he said about Baltimore. "I don't know how other organizations are, because I was drafted here, but here I feel at home. It's comfortable out here. I almost drive to work with my eyes closed, and I love the people here, the culture here. 
"Everybody that we bring here is to improve our organization, whether that's staff, that's you guys or that's players. So, they do it right around here, and then they do it right by us. They take care of us, and my friends are here, obviously, but, man, I enjoy coming to work. That's why hopefully I stay around here for a long time, but I have to finish this season."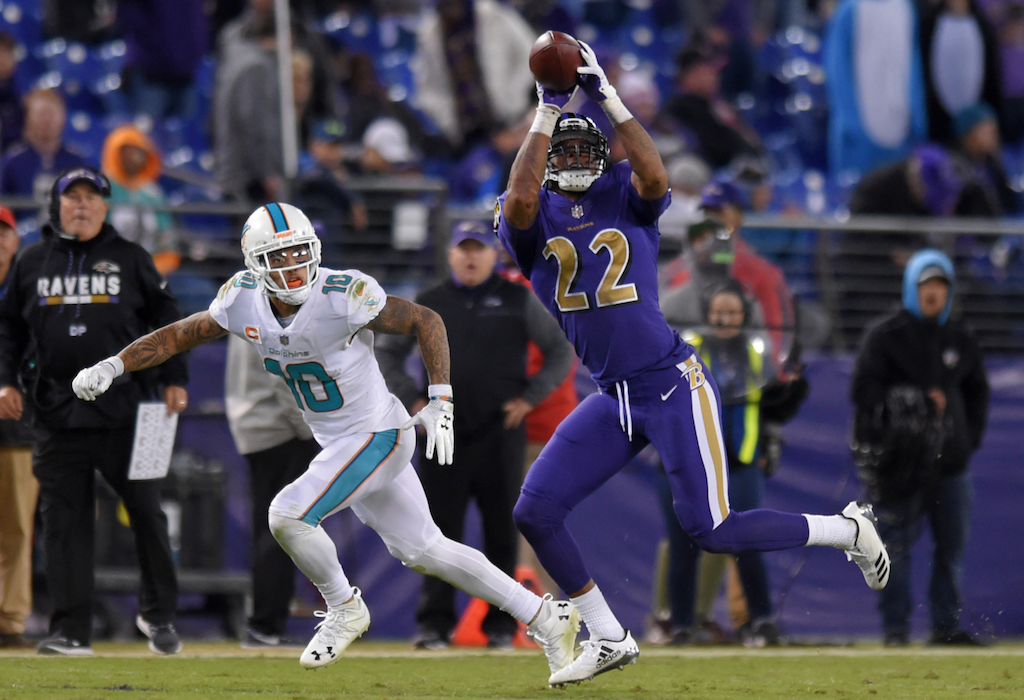 Smith might be playing his last season with the Ravens. There was already speculation he might be a salary-cap casualty this offseason, but DeCosta said the team is stronger with Smith on the roster. Because of his injury history and age ( 31 on July 26), the Ravens might be reluctant to offer him an extension. However, Smith could find his way back in Baltimore in 2020 if he finds a tepid market for his services.
Smith also publicly expressed that he would like to remain with the franchise that drafted him in the first round (27th overall) of the 2011 NFL Draft. 
"The Ravens know how much I love them, and I know how much the Ravens love me, and I went through some stuff," he said. "It could have easily gone both ways, so I'm excited and happy to still be here."
 "That's going to play itself out. The Ravens know I always want to be here, but whatever happens, happens. I know I can still play the game, so if I'm here, I'll be obviously grateful. If not, I'll continue my career somewhere else."
Onwuasor also has a huge opportunity in front of him. He will be one of the key focal points of the defense in 2019 and have a huge opportunity to put himself in position for a big contract on the open market if DeCosta decides not to sign him to an extension. 
Snead has been a steadying force for the offense and became a key target for Lamar Jackson. His hard-nosed play has been singled out by Harbaugh. The question is can Snead put up gaudy numbers with this offense? 
It's hard to determine how much negotiation has happened with any of these players. But as we get closer to the season, these players are going to be harder to sign, especially if they get off to a quick start. 
DeCosta is taking a pragmatic approach to the market. 
"I think we want to have the best players we can, that we can fit in under the parameters of the salary cap," he said. "We want to have a great mix of young players and veteran leadership and guys that can help us win games. There are a lot of different formulas for that. We're not, as of right now, we're not tied to cutting anybody, and we're not tied to playing with anybody.