Quick question for the flock before we get started…has your heart rate gone down yet since Sunday? What a weekend, and not just for the Baltimore Justin Tuckers…sorry, Ravens.
On top of #9's record setting field goal to send the purple birds home from Detroit with a miraculous victory, the tides are seemingly shifting all around the division. Some stocks are rising, others are in a free fall, and there's no shortage of talking points to discuss as we get primed up for an exciting Week 4. The Autumn chill is beginning to permeate through the air, and we're fast approaching the quarter mark of the 2021 NFL campaign.
So, let's take yet another swing around the AFC North and check the temperature.
Cleveland Browns
The year is 2017. The Browns have just completed a campaign in which they literally lost every single game. Somebody on the street comes up to you and says "Cleveland will be Super Bowl contenders four years from now." As you have this person admitted to a nursing home, you laugh to yourself and think "Ha, imagine that."
Well…here we are.
The little brother of the north division has finally hit puberty, and puberty comes in the form of a 6'4", 270+ pound defensive end named Myles Garrett (who recorded a whopping 4.5 sacks on Sunday against Chicago). Yes, the Browns were playing against a rookie quarterback making his first start in Justin Fields, but that rookie quarterback also happened to be a first round pick and one of the most successful college football players we've seen over the last decade. A quarterback that the Browns made look like an undrafted practice squad player in a 26-6 beatdown.
The offense for Cleveland certainly didn't set the world on fire on Sunday, but they simply didn't have to. Knowing their defense had the game firmly in a chokehold, the Browns played a relatively conservative game in which they ran the ball 42 times for 215 yards. Baker Mayfield did throw a touchdown pass to Austin Hooper late in the first half, but besides that the name of the game was dominating the time of possession and imposing their will on the ground. Kareem Hunt would rumble in for a 29 yard score at the beginning of the fourth, icing the game for the Browns and sending them to 2-1 on the year.
The return of Odell Beckham Jr couldn't have come at a better time for Cleveland, who just last week placed fellow LSU alumni Jarvis Landry on IR for the next few weeks with an MCL sprain. Beckham recorded 5 catches for 77 yards, and appeared as good on the eye test as we've seen him look since his arrival in Cleveland.
Through three games, there isn't much you can point to in a negative light for this Browns team. They're efficient on offense, with a rushing threat that opens up the play action passing game seamlessly. If they need to, they can also stifle you defensively and win a low scoring slug fest. Clearly the Ravens' biggest threat in the AFC North, the Browns seem like the team we'll be watching the closest as we get into the thick of the season. Up next is a game in Minnesota that can certainly be tricky, but right now there isn't any indication that the Browns will be slowing down any time soon.
Cincinnati Bengals/Pittsburgh Steelers
Coming into Week 3, there was a late rumbling amongst pundits that the Bengals would edge out a victory in Pittsburgh on Sunday. Even those who liked Cincinnati in this matchup couldn't have predicted the outcome we saw play out at Heinz Field though.
Quickly before we dive in, a small bit of housekeeping. On weeks where we have interdivisional games in the AFC North, rather than writing two redundant sections for each individual team, we'll simply break down the game and both teams going forward in one longer section. With that out of the way, let's discuss.
The final score of this game was 24-10, but honestly it never even felt that close once the Bengals got on the board. Speaking of, there was one single play that perfectly encapsulated this game in a nutshell, and it just so happened to be that first score of the game. With 3:05 left in the first quarter, Joe Burrow took the snap from shotgun at the Steelers 17 yard line and fired a strike to Tyler Boyd just outside the right hash mark. Melvin Ingram looked to be set up for a massive hit on Boyd and threw his shoulder right across the bow of the much smaller receiver. Boyd would absorb the massive blow, bounce off it, and then split the entire Steelers defense on his way to the end zone for a score.
The reason this play is such a perfect microcosm of the game as a whole is that the Bengals, like Boyd during his determined effort, were simply the hungrier team on Sunday. All Ingram had to do was wrap up a much smaller man than himself and bring him to the turf, but the hungry dog runs faster, or I guess in this case the hungry cat. Sorry, I'll see myself out.
The question that remains this week is whether this final outcome was a result of the Bengals being much better than we thought, the Steelers being much worse, or a combination of both.
Cincinnati's offense shook off a disappointing performance in Chicago by hanging 24 points on the Steelers in their own building, thanks largely in part to their first round draft choice Ja'Marr Chase and his two touchdowns. It's a shame that Marcus Peters is gone for the year, the chess matches between him, Humphrey and Averett against that budding trio of receivers in Cincinnati would've been a ton of fun to watch this season.
Defensively, it's time we start giving the Bengals some serious credit. Every week they've gotten better and better thus far, and the encouraging thing to see for them is that it's been a total team effort all around. So far there hasn't appeared to be one glaring hole you can exploit on that side of the ball. Now, we're not ready to crown them as a top 5 defense by any stretch of the imagination. With the explosive playmakers they have on offense though, this group is more than capable of giving their team a fair shake to win on a weekly basis and make some noise in the north.
The case can certainly be made that the Steelers not having T.J. Watt and Diontae Johnson made a massive difference in this game. With that being said, the Bengals were also without emerging star wide receiver Tee Higgins and were playing not just against the home team, but also their raging fanbase that makes Pittsburgh one of the toughest places to play in football.
It feels as if the Steelers upending the Buffalo Bills in Week 1 was an eternity ago, and one has to wonder if that was simply a week 1 anomaly at this point. As fans who've watched their team engage in countless battles against a warrior-esque Ben Roethlisberger over the last nearly two decades, seeing the shell of his former self that's trotting out there week after week is almost sad to see. You've got to imagine that the Rooneys and Mike Tomlin are already beginning to regret bringing him back for one final season. Heck, Ben might even be of a similar mindset at this point.
This upcoming week gives the Bengals a great chance to continue their winning ways with a Thursday night tilt against the Jaguars on the docket. Pittsburgh meanwhile, gets to travel to Lambeau Field for a date with Aaron Rodgers and the Green Bay Packers. For the Steelers, this season has the potential to go off the rails pretty quickly over the next few weeks. If you can call a game "must win" in week 4 of the season, that title would certainly apply here for the black and yellow.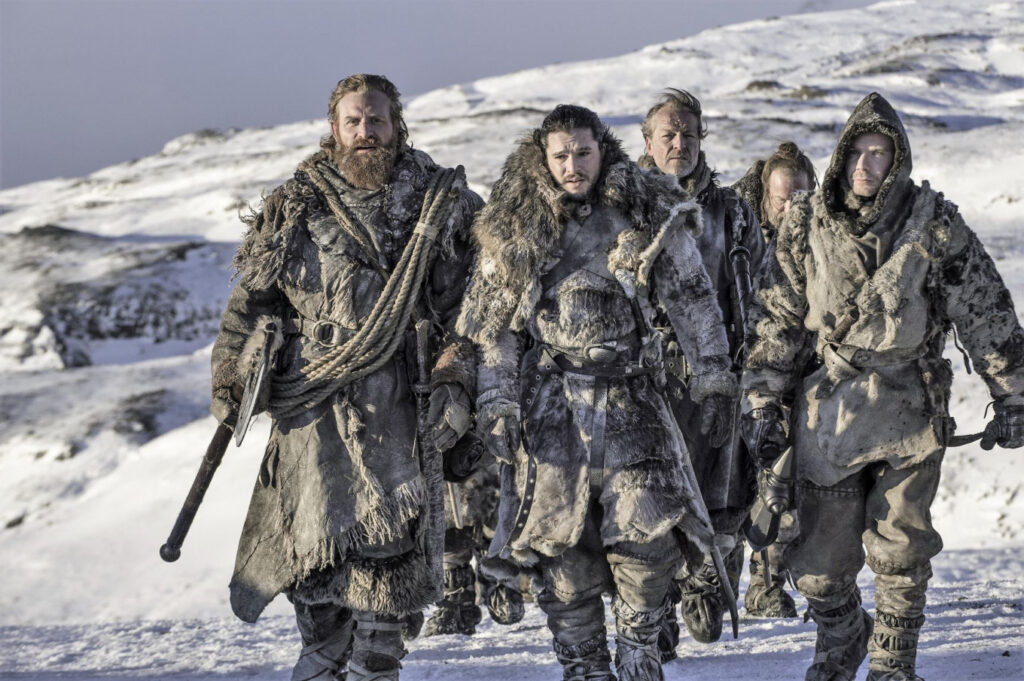 Wrapping up The North
Right now, a betting man would likely say the AFC North is a two horse race, with a dark horse approaching from the rear and another that threw it's jockey off its back after a promising start out of the gate. There's still an eternity left of football to play before we reach December, but with every passing week it becomes more and more clear who's a contender, and who's a pretender.
We'll see if fortunes change, for better or worse, in what will assuredly be another exciting week of action all around the AFC North.