The Simplicity of Thanksgiving
The excitement is building in Baltimore this Thanksgiving weekend as the Ravens get set to host the Cleveland Browns in prime time upon the stage of Sunday Night Football. Both teams struggled to victory in Week 11, barely getting past opponents that under normal circumstances, they should have easily handled.
We all know that Lamar Jackson's illness made him unavailable on Sunday, something the team anticipated on the plane ride to Chicago. Marlon Humphrey described the scene as one featuring Lamar curled up in the fetal position while in flight, struggling through what some have said was bronchitis.
In Cleveland, the man who calls FirstEnergy Stadium home in his Progressive Insurance series, might find his guests less than hospitable upon his return, particularly if the Ravens win on Sunday and the Browns are then forced to sit on a (6-5) record until December 12. Recently Mayfield returned to his early professional, adolescent behavior.
Baker Mayfield with some words on the boos 😮

(Via @Jake_Trotter)pic.twitter.com/koK2AFbNmq

— Pro Football Network (@PFN365) November 22, 2021
Ravens Gameday
The Ravens lead the all-time series vs. Cleveland, 33-11. Under John Harbaugh, the Ravens are 22-4 vs. the Browns, including 11-2 at M&T Bank Stadium. Baltimore has won three straight vs. Cleveland, with the last victory coming in a thrilling 47-42 Monday Night Football game (12/14/20) in Cleveland.
Sunday night, be in your seats early and be part of the game like never before 👀

We're debuting interactive color-changing bracelets! pic.twitter.com/vScB0gsxqL

— Baltimore Ravens (@Ravens) November 23, 2021
The Ravens opened as 4 ½ point favorites but that line has dropped to 3 ½.

Cleveland is 1-3 ATS in its last 4 games.
Baltimore is 4-1 ATS in its last 5 SNF games.
The OVER is 3-0 in Cleveland's last 3 road games.
Officiating Crew: Jerome Boger
Legend of The Game: Marshal Yanda. The Ravens will also pay tribute to Orioles Cedric Mullins and Ryan Mountcastle during the game.
Professional Attire: Back in Black
TV Coverage: Mike Tirico fills in for Al Michaels. Apparently Al shares an affinity for Baltimore just like that of ESPN's Monday Night Countdown Crew. Good by me. Tirico is far better. Now if NBC can only do something about the Steelers No. 1 fan who will sit beside Tirico on Sunday…
Backfield Speed
It was painfully apparent on Sunday in Chicago that the Ravens lack speed in their offensive backfield. While Devonta Freeman and Latavius Murray chipped in with some workmanlike efforts against the Bears, they left yards on the field that a faster tailback may have been able to capture. Could that faster back arrive in the form of Phillip Lindsay?
A surprise: The #Texans are cutting RB Phillip Lindsay, source said. He heads to waivers.

— Ian Rapoport (@RapSheet) November 23, 2021
The Ravens were close to signing Lindsay as an undrafted free agent back in 2018. The Denver, Colorado native grew up in Aurora, Colorado, and attended South High School in Denver where he became the school's all-time leading rusher with 4,587 yards. He went on to the University of Colorado and ultimately opted to stay home when he chose the Broncos over the Ravens. Lindsay was named to the 2018 Pro Bowl team, rushing for 1,037 yards and 9 TD's. His 40-time as a UofC Buffalo was 4.39 seconds.
Reportedly the Ravens had interest in Lindsay when he left the Broncos. Lindsay would be an inexpensive addition to the team and I'd be surprised if the Ravens passed on him should he reach them in the waiver wire pecking order which is believed to around 29 of 32.
[Related Article: Ravens Hot Takes]
Mayfield's Dilemma
The Browns will certainly be faced with a dilemma this offseason as it relates to the long-term status of Baker Mayfield. He has provided stability at the position for Cleveland but you have to wonder if he'll be worth the price he's likely to command. If he lands a hefty deal, it would be more challenging for the Browns to surround him with the complementary talent he needs to play winning football.
Recently on a trip to Siesta Key, I watched a Browns game from sports bar and found it interesting how Cleveland fans in attendance were riding Mayfield. As he laid writhing in pain on the field, one said, "I hope you stay down! Bring in Case!"
Recently Colin Cowherd reiterated his opinion of Mayfield as Cleveland's QB.
"The only reliable opinion on Baker Mayfield in America has always been mine…

My opinion is the only one that's ever been right. Everybody was too high and unrealistic on Baker initially, and now they're beating the crap out of him and it's not fair." — @ColinCowherd pic.twitter.com/5BB5DFBZ1t

— Herd w/Colin Cowherd (@TheHerd) November 23, 2021
If things are going well and trick-or-treaters at FirstEnergy Stadium are nice, Baker can be as well. But if things go a bit awry, well, I guess we'll see if he's really matured.
Missed this gem from Baker on Sunday #Browns

"Real important drive, right here. We score and we (expletive) make him (Lamar) throw…it's our (expletive) game". pic.twitter.com/0c4we087py

— Nick Shepherd (@nickshep7777) October 3, 2019
Bateman Battling
I don't think it's said often enough how impressive Rashod Bateman has been. He missed a significant amount of time as a rookie during training camp and then he was on the shelf through the first five games. He's come on to the scene and played like a polished veteran, developing rapport with this quarterbacks on the fly. I had my doubts about Bateman that early (27th overall pick) in the 2021 Draft. I'm all in now. The Ravens got a winner.
#Ravens rookie WR Rashod Bateman, through 5 games:
– 21 catches
– 34 targets (61.8% catch %)
– 270 yards (12.9 yards/reception)
– 7.9 yards/target
– 3 DPI drawn for 80 yards.

Yeah, he gonn be good.#RavensFlock

— Cole Jackson (@ColeJacksonFB) November 23, 2021
Charles in Charge
Actor Josh Charles is a Baltimore native and the nephew of Stan Charles from Press Box. He's also a diehard Ravens fan and apparently dials in via the web on occasion to listen in on 105.7 The Fan. Apparently we are bearish on The Fan.
I really want to know what Vinny Cerrato has to say about this last Ravens win is not something you will ever hear from me.

— Josh Charles (@MrJoshCharles) November 22, 2021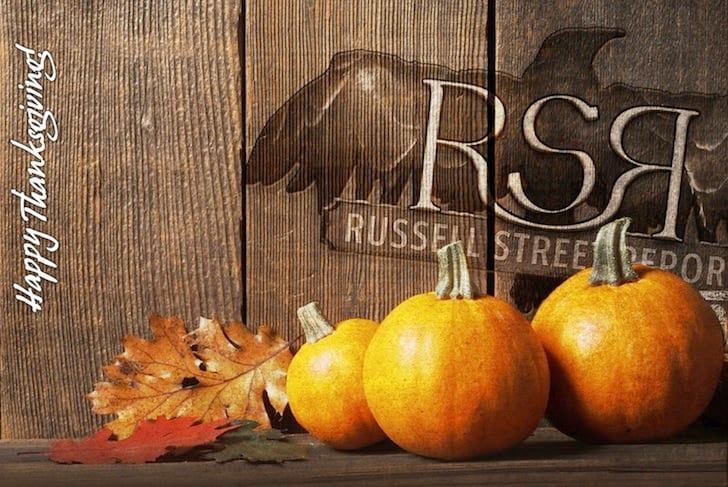 The Most Wonderful Time of The Year
If Thanksgiving is your favorite Holiday, count me among you. The day kicks off a stretch of weeks right up to and through New Year's Day that seem to bring out the best in all of us. But Thanksgiving carries with it a serenity that somehow seems to vanish with all of the hustle and bustle that characterize the days of December. Its simplicity draws you in and reminds you that it is the little things in life that are most important.
Like football and turkey, for example (I jest, sort of).
Thanksgiving is a time of reflection for all our blessings. It is a time for hope, joy, peace and love. Of course it is a time to be thankful and to embrace those who enrich our lives. I'm thankful for all of you and our amazing staff who work so hard and do their best to deliver intelligence about our team, the Ravens, with the passion of fans.
As the unique colors of this Holiday envelope you, may they also bring color to your life, lift your spirits and deliver you to the doorstep of a previously unattainable success.
And may you also enjoy an unforgettable meal or make one possible for those who are less fortunate. Here's to OUR future as a community. And here's to success for the balance of the season for our Ravens, a team that always makes us proud not just by their win/loss record, but also by the example they set through humility, faith and togetherness.
Me headed to the kitchen on Thursday when I hear the food is ready pic.twitter.com/13O37NHfOL

— michael crawford (@abukari) November 23, 2021
Turkey and The Beatles
This Thanksgiving will be made even more memorable (for me, for sure) by the launch of The Beatles, Get Back. The documentary was originally scheduled to be released to theatres in 2020 but was pushed back due to the pandemic. The additional time allowed director Peter Jackson to pour through even more of the 57 hours of footage and the result is not a cinematic release but instead, one that will be released to Disney+ in three parts beginning on Thanksgiving. The length of Part 1 is 157 minutes; Part 2, 173 minutes and Part 3, 138 minutes.
There's no denying how prolific The Beatles were. On October 13, 1968 the group wrapped up the recording of the double album, The Beatles, more popularly known as The White Album. A little over two months later in January of 1969, The Beatles were back in the studio to work on their next project.
The plan was for the band to create a documentary consisting of them writing, rehearsing and eventually performing the newly created songs live. That performance would become the group's next album. But there was just one problem. They had no new songs written and they were given just three weeks to get it all done.
Ringo Starr was set to appear in a film called "The Magic Christian" opposite Peter Sellers (Pink Panther). Filming was scheduled to begin in late January. Talk about pressure!
The Beatles in Baltimore
Two years ago at this time I was in the middle of a side project called Live Music Hound. I haven't given up on the concept (it too was derailed by the pandemic) and I'll likely turn my attention towards it when the Ravens season concludes. One of the ideas I had was to bring together local artists to record songs by The Beatles and assemble it as a podcast. If you're a fan of local musicians and The Beatles, you are sure to enjoy this. It includes performances by Rob Fahey, Tony Sciuto, Dennis Shocket and several others.
Old Man Look at My Life
One of my favorite features of Facebook, a platform which unfortunately has grown more and more annoying, is "Memories". You get to look back on the things you did on any given day last year, the year before or 12 years ago. Today, these beautiful sentiments popped up and given the time of year, I thought you all might appreciate them. Click on this wonderful man below to reveal these touching thoughts.
Until next time, may the turkey leg be yours this Thanksgiving.