Fire Harbaugh? Don't Be Ridiculous!
We oftentimes mistakenly believe that the lifeblood of the NFL rests in TV revenues. And I suppose to some extent that is true. Those revenues set the spending budgets for the league that propels player personnel management which in turn drives the league's competitive balance through the guiding hand of the salary cap.
But at the core of all this when reduced to its most essential form, isn't the money. The real catalyst rests in the collective passion of fans. Without fan interest, without TV ratings, without full stadiums, without Christmas trees surrounded by NFL team gear, none of the success happens for the NFL. And I suppose in a way, that gives fans a bit of poetic license. They can express their opinions; vent their spleens on social media; even make insanely illogical demands, such as "Fire John Harbaugh".
Harbaugh, arguably more than any other person on the planet, has groomed the inviting culture that envelopes the Baltimore Ravens franchise. He has a unique managerial skillset that affords him the opportunity to be a player coach without losing his position in the pecking order of organizational clout. Players want to play for John. Families of the players embrace his style, grounded in decency, hard work, commitment, team and faith. It's why a player like Justin Houston will take 50% less to become a Raven instead of a member of the Pittsburgh Steelers. It's why after a decision that didn't work out as Harbaugh planned that negatively affects his players, that the players console HIM!
Think back to the preseason game in DC when the Ravens lost J.K. Dobbins for the season. Harbaugh was distraught, not only because his decision to play the star-in-the-making RB in a meaningless game proved costly, but more so, because it hurt the team and it sabotaged the hours upon hours of work Dobbins put in to be the best player possible – to do all he could to ignite his innate athletic skills.
This raw bench reaction to J.K. Dobbins' injury from John Harbaugh, Lamar Jackson and Anthony Levine is so real. 💜

"I just wanted to get the offense one series, just to be together. I'm not going to be able to get over it right now."pic.twitter.com/H2xntSccIR

— Ryan Mink (@ryanmink) September 9, 2021
Fast forward to this past Sunday when the Ravens lost to the Green Bay Packers 31-30 after failing on yet another two-point conversion attempt. Once again, Harbaugh was distraught. His team, battered by injuries and COVID with a secondary reduced to practice squad players asked to cover All-Pro Davante Adams and defend future Hall of Famer Aaron Rodgers, battled and battled to get back in a game that they had no business winning. Yet they almost did.
Those who feel John Harbaugh's "arrogance and ego" got in the way yesterday should watch this.

What a laughable, baseless take. #Ravens pic.twitter.com/80LeADUgpo

— Bobby Trosset (@bobbywbal) December 20, 2021
The Ravens fight. The Ravens overachieve. The Ravens don't back down from adversity. The Ravens still find a way to win despite the league's preference for more glamorous, big market teams that might spark TV ratings. The Ravens in some ways are like the league's stepchildren. And really, they are us. They are JUST like us, as Baltimoreans. If ever there was a team that reflected its fan base, it is the Baltimore Ravens. And front and center of that never quit, keep fighting mentality, is John Harbaugh.
Harbaugh isn't without his faults. He isn't perfect. But he is perfect for the Ravens. A Ravens team without John Harbaugh, is a Ravens team without its heart and soul.
[Related Article: Harbaugh Flunks Math]
Who is "Bobby D"?
The two noisemakers on the mic at 105.7 The Fan who promote themselves as Inside Access, namely Ken Weinman and Jason LaCanfora, feature a regular guest known as "Bobby D". Not only is Bobby D granted extended regular air time, this pretentious pair from 2P to 6P regularly promote the gospel according to Bobby D as if he was Bill Walsh or Vince Lombardi.
So I did a little digging. Who is Bobby D?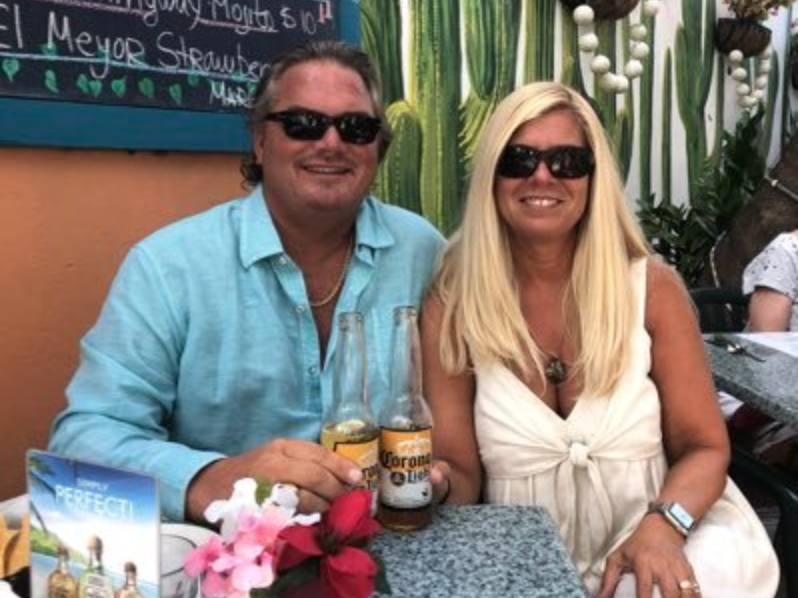 Bobby D is 58-year-old Bobby DePaul, former linebacker from the University of Maryland. DePaul went on to coach in the NFL from 1989 to 1996 with the Washington Redskins and Cincinnati Bengals before becoming a scout for the Eagles. From there Bobby D moved on to Chicago where he was the Director of Pro Player Personnel for the Bears from 2001 to 2010.
It's safe to say that Bobby D knows a bit about football. So for those who've sarcastically questioned his legitimacy and football acumen, and qualified his opinions as being on par with the "Pete the Crossing Guard", maybe put those suspicions to rest. Besides, if you regularly dial into The Fan and you happen to catch Bobby D on air, his is a style that is vastly more enjoyable than the condescending Weinman or the throaty LaCanfora. Jason to the mic is akin to the Cookie Monster to a chocolate chip.
UPDATE: Bobby D reached out to me via Twitter to provide another piece of info that I thought you all might be interested in even if it is presented in a passively aggressive way. Be that as it may, here you go…
Nice piece of info. Thanks and good move on your part. Congrats! I guess the screenshot below (what I wrote/posted today) wasn't enough to satisfy your ego? Btw, it's Indiana. Do your work… pic.twitter.com/aCgLdbNBy1

— Tony Lombardi (@RSRLombardi) December 21, 2021
An Era is Over
When I was a kid our vacation to Ocean City was by far the summer's main attraction and arguably the highlight of any given year. I'll always remember helping Dad pack the car which was on par with solving Rubik's cube. Mom would have dozens of brown paper grocery bags stacked in the living room near the front door. My Dad's challenge was to fit it all in. He never failed, but I sometimes wondered if the trunk would pop open from over-stuffing.
That said, during our OCMD vacations we had a few traditions, one of which was to have a family dinner along with the other families we vacationed with, at Phillips Seafood, nestled along Philadelphia Avenue between 20th and 21st Streets.
Back then, it was Phillips' only location and it was the end-all-be-all OCMD dining experience. And everyone knew it.
My Dad wasn't a very patient man when it came to waiting in lines or sitting in traffic. So in order to beat the crowds that would flock to Phillips by 5 o'clock, we arrived at 4:30. Amazing what 30 minutes earlier could do.
We were escorted in, seated and handed menus. The annual tradition was underway.
I recall the smiles, the fun and laughter. I remember the savory crab imperial served in a crab-shaped tin. It was such a great way to end what was always an awesome vacation.
By 6 or 6:30 we would wrap things up at Phillips and head to the boardwalk where popcorn, ice cream, rides and the unforgettable aroma of the boards awaited us. But that vacation finale always started with Phillips.
Yesterday I learned that the original Phillips, the birthplace of memories that have left an indelible impression upon my mind and adolescent years, will close, permanently. It's the end of an era. I'd like to thank the Phillips' family for their hospitality, excellence and for being the authors of some of my greatest childhood moments that will live on for no less than the years I remain on this Earth.
May your future as a family bring you the same joy that your past delivered to ours.