Five Ravens Set to Cash In
Print this article
Players Should Spend Wisely to Secure Futures
It must be tough counting down the days to the next football season knowing if you are active on the roster, you are then due a huge bump to your salary. I would probably spend most of the spring worried about car accidents, lightning strikes or slipping in the shower. Not to mention of course, the team signing some star free agent thinking the role needs to be "upgraded".
In many cases that upcoming year is their first real shot at the 7 figures they have been working towards for 20 years. And that's even if they are only in their mid-20s. Based on how free agency is going so far and their respective positions on the team, here's a look at five Ravens set to cash in and finally reach that "buy mom a house money".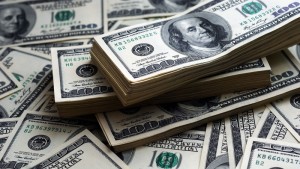 Kamar Aiken – Despite the signing of Mike Wallace it appears likely Kamar will be one of the active roster receivers this upcoming year. He put up good numbers in 2015, knows the offense now and received a second round tender by the Ravens, displaying their interest in keeping him around. That tender implies he'll be paid $2.55m for 2016 which is more than he's been paid in all his years in the NFL combined since 2011.
Great story for a guy who went undrafted and is on his third team in 5 years.
After federal taxes, state taxes and agent fees this year he'll probably net somewhere in the $1.3m range. In other words, yes, half of that dream come true will go to taxes. And the frustrating part is between free agency, the draft and injuries how does he know there is a big extension or free agency deal in the works after this year, especially considering he's slotted right now as the number 4 receiver behind Breshad Perriman, Mike Wallace and Steve Smith?
Hang on to that cash!
Properly saved it could map out the rest of his life comfortably. If it's all blown and then something happens, that would be heartbreaking.
Justin Forsett – Justin made more money playing for Baltimore in 2015 almost than all his previous years in the NFL combined due to his 3-year contract signed before the season with a $2.1m bonus and $900,000 salary. He is a hard working guy in his 8th season and playing for his 4th team.
2016 though, isn't so much of a huge raise for him as it is a continuation of the good times and what Forsett hopes to be the chance to fully earn that $9m the Ravens signed him too last year.
Justin is 30 now, which is a bad omen-like age for running backs. But if he stays active and healthy, $3m this year and $3m next year should set him up for a nice standard of living regardless of what he can earn after that. $3m of income should net him in the $1.5m range after taxes.
The Ravens' First Round Pick – It has been a long time since the Ravens picked this early. Hopefully they aren't surprised by how much the 6th pick in the draft receives these days on average. Last year's 6th pick was Leonard Williams to the New York Jets who is a defensive tackle. You know how much he's going to make over his first NFL contract, not counting incentives, endorsements, or the 5th year option being picked up? $18,630,866 and it's all guaranteed! $11.9m of that was a signing bonus he received that upfront.
Congratulations on being drafted as a 20 year old kid! Here's a check for $6m after taxes, payable to you.
It depends on the position drafted to some extent but whomever the Ravens end up picking is looking at a huge payday. $6m can go fast though for a 20 year old. A good rule of thumb may be to pretend like half of any signing bonus didn't exist. Then there would be $3m plus interest waiting for him at the end of his playing career even if he completely wastes the rest.
Shareece Wright – Shareece is another good story of a guy surviving in the NFL. He wasn't undrafted like some others. He went in the 3rd round of the 2011 NFL Draft to San Diego. So he has made some money already. We are calling approximately $6m "some money" here.
But he went from a free agent last year getting signed to his 3rd team, to getting a $4m signing bonus this offseason as part of a $13m 3-year deal. So that signing bonus he agreed to represents two thirds of what he's made in his entire career so far. Again it's all about what you net and what you keep though. He will have some competition at corner I'm sure. You never know.
Justin Tucker – Tucker I wrote a full article about for RSR given the huge raise he will be receiving in 2016. $4.5m due to his franchise tag tender by the Ravens. You can read it HERE.
Great news for someone who seems like a good guy. Congrats to him and let's hope he gets an even bigger long-term payday by the July 1 deadline.
This and all articles contributed by Brian Kuhn to RussellStreetReport.com or EutawStreetReport.com as well as the content of any quoted third party professionals in these articles care purely for entertainment and illustrative purposes. They may not be construed in any way as financial, tax or legal advice to the reader or to any subject in the article. Seek legal, tax and financial guidance regarding your personal circumstances.