So Easy, A Caveman Could Do It!
Print this article
Folks… I want to give you something grand. I want to say 'I was born on the day the NFL announced a team would return to Baltimore!' or 'I grew up in the game, and I've followed the Ravens since Day One!' or even 'I went to college for journalism and turned that into a gig with Russell Street!'
At the end of the day…my story is more vanilla than a Dean Pees defense (nickel package to be specific). But with that said, my journey to Russell Street Report proves that anyone- and I mean anyone– with a passion for the game and a little know-how can turn a dream into reality.
---
(insert hazy flashback lines)
[youtube]https://youtu.be/Y_76RK_5bBs[/youtube]
First and foremost, I need to confess: my 1st rodeo with the NFL was not Ravens affiliated. At the young age of 30 (which is the new 21, except with four kids, which makes me feel like I'm creeping up on 50), I'm both too old to be an exclusive Ravens fan (I was 10 when they came to town) and too young to have been a Colts fan (I wasn't even a glisten in my father's eye).
Instead… I was… (deep breath)… a Cheese Head.
That's right, my first exposure to the NFL was Green Bay. Specifically Brett Favre, who in my book is and will always be the greatest player in the game. Is he statistically the 'best?' Not quite. But that childlike passion and excitement to be out there every Sunday, and the camaraderie that he incited in his teammates…that is what drew me in to the game of football.
That, and when I heard he broke a receiver's finger in training camp from zipping the ball so hard, I was instantly intrigued with the gunslinger.
Of course 1996 hit, the Ravens came to town, I buried my Cheese Head for the purple and black, and the rest is history (consider the Packers my high school sweetheart, while the Ravens are bound by holy matrimony, but no prenup because we trust that neither of us will ever betray each other or make an Irsay-like run for the border).
The memories the Ravens have given me are far too many to detail here, but a few jump instantly to mind…
– Super Bowl XXXV
– A bunch of guys celebrating by mooning passing traffic (they'll remain nameless for now)
– That time I accidentally melted my Ed Reed jersey trying to iron it
– Joe Flacco signed a picture of my wife's pregnant belly
– I bought a cheap knock-off Anquan Boldin somewhere along the line and regretted it
Now, fast forward to the 2015 offseason…
Those who know me understand that I am very vocal and opinionated. And for those who don't know me… I am very vocal and opinionated.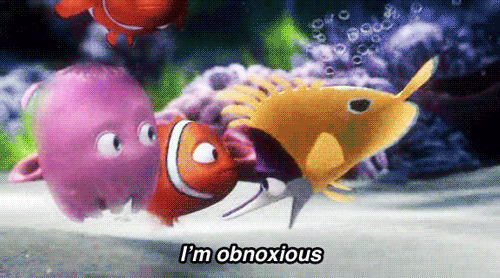 When it comes to sports, I rarely shut up, especially on social media. Ravens, Capitals & Orioles (yes, in that order) have always been my focal points on social media and despite the exposure of the Facebooks and the Twitters, I always wished I had a true outlet.
I tried writing my own stuff on WordPress and posting to my accounts…no dice.
I had no experience in journalism. Nothing in broadcast. I had no contacts. I began to feel that my newfound dream was about 10 years too late.
Then one day (let's call it Tuesday because why not) I get a text from a cousin (shout out to Heaps like a real pro!) and I'm pretty sure this is how the convo went:
Heaps: Hey best friend! I know how awesome you are and how much you like writing about sports, and guess what? Russell Street Report is looking to add writers!
Me: Awesome bro! I'm all in! Thanks for the heads up!
Heaps: No problem! Since you are the best at writing, they will be like 'hey! join us!' 🙂
Ovi: The Gr8est Writer!! haaaaaaaaa :)))))))
RL52: Use that fire and passion!! There is no failure, only learning!!
OB1: Use the Force, Adam…
Chewy: (wookie sounds) (dog emoji) (laughing with tears emoji)
*It was a group text, and I cannot confirm or deny the names identified above are who you'd believe them to be. Also it was not a group text. Also I may have exaggerated on the context. A little. Also, yes I know it's Obi-Wan, not Obi-1.
Next thing you know, I put out a piece on Ray Rice and BOOM! I'm in!
While I was proud to be part of the team, I also realized it was only half the battle. I had ONE blog. I still needed to carve out a niche. And once again, another wall of obstacles stood in my way: I'm not an X's and O's guy. I can't call plays. My fantasy football expertise is so-so (but my wife won my league once, so I use her as my Jenny McArthur a la The League). I'm not a cap guy….
So what is my thing?
I've since dug deep and carved out multiple niches for myself, with the officiating focus of Ruling On The Field, but much of my efforts heavily focused on the sarcastic, snark-ladden pieces that I contribute to RSR (coming soon to a Report Card near you!). I live for the cheap joke. I have four kids (always accepting monetary donations or farm animals) who enjoy my dad jokes. I watch The League (watched, I suppose) and Archer religiously. I find Waldorf and Statler from the Muppets to be hilarious…am I painting this Bob Ross-ian picture properly?
So what have we learned today kids?
You don't have to be a 'lifer' among Ravens fans. There's no need to be classically trained in the art of 'Spider 2 Y Banana.' You don't need a bachelor's degree in Journalism. The only thing you really need is passion for the Ravens and a little bit of know-how, in order to walk the same path I did.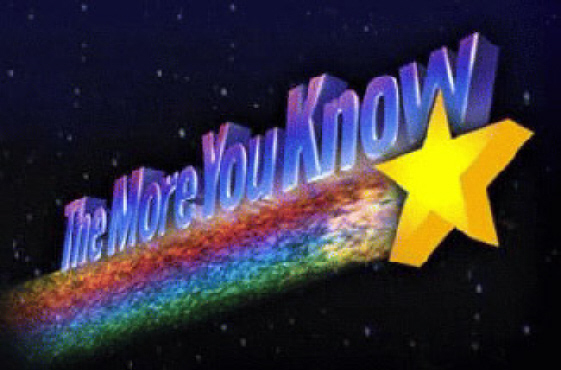 When I say same path, I didn't mean the 'Four kid' path, I meant with Russell Street Report.
Unless you want four kids, which is cool I guess. There's a support group for that. Dads In Need Of Hobbies, or DINOH for short. Newly minted Colts cornerback Antonio Cromartie is our President.