Remembering Super Bowl XXXV
Print this article
January 28, 2001
Today marks the 19th anniversary of the Ravens Super Bowl XXXV victory at Raymond James Stadium in Tampa. The date triggers emotion and memories for all Ravens' fans – a day that will go down as an unforgettable one in Baltimore folklore.
I recall a conversation that I shared with a friend during the summer leading into the 2000 season. We agreed that the two of us would trek down to Tampa for the Super Bowl without regard for the participants for no other reason than a desire to witness the grandest stage in all of professional sports.
Little did we know that our fortunes would take a dramatic turn north when our very own team, the Baltimore Ravens, rode the shoulders of a once in a lifetime defense to an NFL title.
Festivus Maximus was born!
Fresh off an (8-8) season, no one expected so much from the Ravens. There's nothing more exhilarating than achieving something that seems out of reach – to extend well beyond expectations. There's an enormous sense of accomplishment when that happens and as a result one could argue that no matter what the Ravens accomplish from January 28, 2001 forward, they will never again match the sheer joy of Super Bowl XXXV.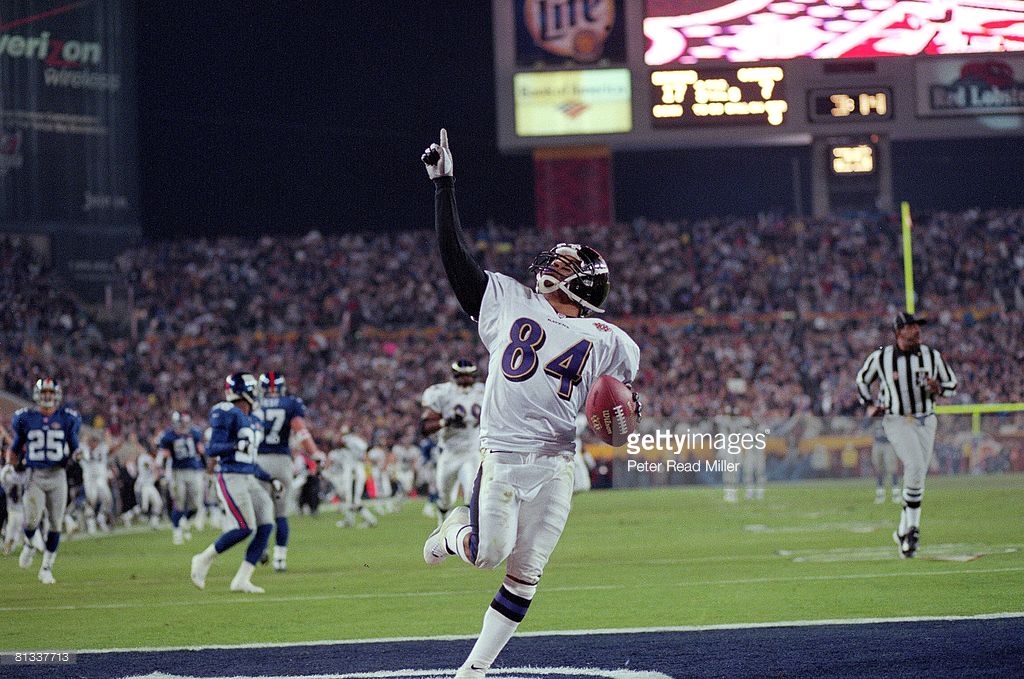 The victory wasn't just one for the team, Brian Billick, Art Modell or the organization. It was one for an entire community scarred by the departure of the Colts and the repeated rejections by the NFL. From the time Bob Irsay and his cronies high-tailed it out of town on a snowy night in March of 1984, right up to the arrival of the Ravens in 1996, Baltimore played the role of the jilted lover.
The city attempted to land an expansion franchise in 1993 but lost out to Carolina and Jacksonville. Paul Tagliabue suggested that instead of investing in the NFL, perhaps Baltimore should build a museum – an ill-advised quip that our city will always tag on Tagliabue.
The night before this historical evening in 2001, I happened to be in the Ravens team hotel. I bumped into Billy Davis who I had met on several previous occasions and asked him how he felt. I'll never forget Davis' response – a player who was a repeat Super Bowl winner as a member of the Dallas Cowboys. Davis said, "I've been here before and I have never been part of a team this well prepared to win."
The look in Davis' eyes was that of sheer confidence and determination. These weren't just words but rather a statement of conviction and will – a will that the team collectively exerted upon the seemingly defenseless New York Giants.
After the game, Ravens fans both old and very new basked in a communal glow of purple as celebratory confetti tumbled from the sky. The moment seemed to stand still in time – a freeze frame of life interrupted by the words of then Ravens owner Art Modell as he stood at the podium with the vilified Tagliabue:
"This is for the people of Baltimore City, Baltimore County and the State of Maryland."
On that night, Baltimore received its official validation. We were back in the NFL and back in a very big way. No longer was there a feeling of the jilted lover; no longer did Tagliabue's silly little statement rip at your soul; no longer did the Colts' clandestine exodus seem as painful.
We were World Champions and Silver Betty was coming home to Baltimore!
Super Bowl XXXV wasn't any ordinary Super Bowl for Baltimore. It was a red letter day and it could be argued that Super Bowl XXXV was a greater accomplishment for a scarred city, than any of the Baltimore Colts championships.
For Charm City, Super Bowl XXXV truly was Festivus Maximus.
[Related Article: Super Bowl XLVII Favors the Ravens]